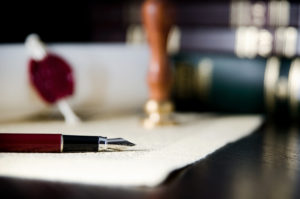 This week saw the publication of two briefing papers—one by Bernard Ryan, Professor of Migration Law at the University of Leicester (for the Immigration Law Practitioners Association (ILPA); and the other by the Institute of Public Policy Research (IPPR)—that make significant contributions to the ongoing conversation on immigration policy, particularly in light of the inevitable changes due to Brexit.
The ILPA briefing paper, "Who will remain after Brexit? Ensuring protection for all persons resident under EU law," identifies gaps concerning both EU citizens and third-country nationals who, potentially, will be negatively impacted by Brexit as they are not included in the government's current thinking. These groups include, for example:
EU citizens and family members resident outside the UK at the point of Brexit who have a history of residence in the UK and may need or desire to resume residence in the UK in the future; and
EU nationals whose primary residence is outside of the UK but who, for either business/work or personal reasons, have a second place of residence in the UK. Post Brexit, these individuals may fail the required residency requirements to obtain residence or settled status, given their high absences from the UK, and instead be treated as visitors to the UK, a status that would obviously not permit them to work in the UK.
A summary of the paper, together with the full version, is available here.
The IPPR paper, "An immigration strategy for the UK: Six proposals to manage migration for economic success," addresses the need to link immigration with the strategic priorities of the UK, particularly economic ones, in a post-Brexit world, and to understand the role that immigration plays in meeting these. The six proposals referred to in the title are:
This paper serves to remind us of the enormous challenge facing policymakers as they seek to ensure that all affected parties are captured in their thinking and that adequate protections are included in both the withdrawal agreement and future UK immigration legislation.
Immigration strategy should clearly differentiate between types of immigration.
Immigration strategy should actively address geographical imbalances in the economy.
Immigration strategy should be designed to spur innovation.
Immigration strategy should forge a new compact between employers and government, as a means to achieving a high-pay, high-productivity economy.
Immigration strategy should support the UK's trade balance.
Immigration strategy should promote equality and integration.
In the lead-up to what will inevitably be an overhaul of the immigration system due to Brexit, the IPPR paper reminds us of the opportunity this brings, and the need to be active in the ongoing immigration debate.
The full report is available to download at the IPPR website. (The four-page summary is well worth a read.)