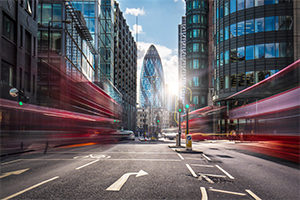 On February 28, the UK government announced that EU nationals who arrive in the UK after Brexit Day (scheduled for March 29, 2019), but before the end of the so-called "implementation" or "transition" period, will be able to stay permanently. This is a shift from the UK's previous position that arrivals after Brexit Day would be entitled to remain on a temporary basis only and would become subject to immigration controls at the end of the transition period. While this announcement brings the UK closer to the EU's stance on this matter, there are still some fundamental differences to be negotiated.
Overall this is positive news for employers, especially those who rely on EU talent, who will now have a longer period to build new talent pipelines to replace workers from the EU.
However, this concession may have come too late for some employers who have already lost valuable talent due to a general feeling of uncertainty among EU nationals and negativity around citizens' rights. It remains to be seen whether this latest shift in negotiating position will be enough to convince EU nationals that the UK remains an attractive destination to work and build a career.
The UK's original position was partly based on an assumption that EU nationals would rush to move to the UK before a given cut-off date. The dramatic fall in net migration from the EU since the referendum shows that there was never a risk of this happening.
EU nationals who arrive in the UK during the transition period will be subject to a registration system in line with what is already common practice in other EU member states. After accumulating five years' residence in the UK an EU national will be able to apply for indefinite leave to remain (ILR), which will allow them to live in the UK permanently.
It should be noted that ILR is not the same as "settled status," which EU nationals who arrive before Brexit Day will be able to apply for. The application process for ILR usually requires the applicant to satisfy minimum salary requirements, demonstrate English language ability and pass the "life in the UK" test. ILR is also more restrictive than settled status; for example, the holder of ILR will lose this status if they are absent from the UK for a period of two years, while for the holder of settled status, absence up to five years is permitted. It remains to be seen what the qualifying criteria for ILR in this situation will be, and whether a special procedure will be established that is more closely aligned to settled status.
Looking to the future, employers should also be encouraged by the following section of the announcement, which relates to a new immigration framework to be implemented post Brexit:
"… leaving the EU does not mean the end of migration between the EU and the UK. The new framework will therefore be designed to support the UK economy, enable businesses and key public sector workforces such as the National Health Service to access the skills they need, and underpin our trading relationships with partners in Europe and around the world."
Brexit latest: EU nationals who arrive during the post-Brexit transition period can stay