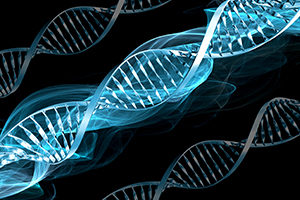 On October 19, 2015, the US Department of Homeland Security published the much anticipated proposed new regulation authorizing the amendment of F-1 student visa regulations regarding employment authorization for foreign students. This will give much needed relief to US employers and the foreign students who work for them.
Since 2008, F-1 foreign student visa holders who graduate from US universities with a degree in science, technology, engineering or math (STEM) degrees are eligible to apply for 17 months of employment authorization in the US beyond the 12 months normally available. In addition, the 2008 regulatory change allowed F-1 students to apply for optional practical training (OPT) employment authorization up to 60 days after completion of the academic program. Finally, the 2008 change addressed the "Cap-Gap" program by making available additional employment authorization to F-1 OPT holders who are beneficiaries of H-1B temporary worker change of visa status petitions beginning on October 1 whose employment authorization would otherwise expire prior to September 30.
On August 12, 2015, the Washington, DC federal district court in Washington Alliance of Technology Workers v. USDHS found that the DHS violated the Administrative Procedures Act in 2008 when DHS first created the STEM OPT regulation without the notice and comment period required by law. The court stayed its ruling to February 12, 2016, to give DHS time to take corrective action to minimize "substantial hardship for foreign students and a major labor disruption for the technology sector."
The court effectively gave DHS until December 14, 2015, to publish a final regulation to correct the error (with some exceptions, a proposed regulation must be published a minimum of 60 days prior to a final regulation). That means the DHS should have published the proposed regulation no later than October 15. Failure to do so increases the chance of disruption. That said, the case was appealed to the Court of Appeals for the District of Columbia Circuit and DHS attorneys will likely ask the appellate court to stay the lower court order and suspend the February deadline.
For the complete text of the DHS proposed rule.
Subscribe and stay updated
Receive our latest blog posts by email.