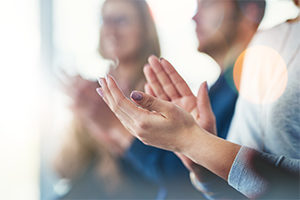 The Home Affairs Committee consists of 11 Members of Parliament drawn from the three largest political parties (Conservative, Labour and the Scottish National). It has been chaired by Yvette Cooper MP (Labour) since 2016.
The Committee is currently managing a number of immigration-related inquiries. The most relevant to business immigration are:
Home Office's capacity to deliver immigration services post-Brexit (launched October 5, 2017), which explores the capacity of the Home Office to meet the demands that Brexit will present, such as whether it can process applications from the 3 million EU nationals currently residing in the UK. Evidence has been gathered and we are currently awaiting the Committee's report.
Building a consensus around immigration policy (launched October 17, 2017), which looks into the public perception of immigration and how the government might go about achieving greater consensus on immigration policy.
On January 15, 2017, the Committee published its report on the latter topic: "Immigration policy: basis for building consensus." Click the UK Parliament website to read (i) the report summary, (ii) the report conclusions and recommendations and (iii) the full report.
To summarize the report's main themes:
There is a lack of trust in official data, targets and decision-making on immigration policy.
Rules are complex and hard to understand, and there is concern that they are not being enforced.
Stronger coordination is needed between immigration policy and labor market policy.
Action is needed to address the impact of immigration, including appropriate investment in housing, public services and integration plans.
As the saying goes, perception is truth. While immigration rules are arguably easier to understand now than prior to the introduction of the points-based system, if public perception is the opposite then there is work still to be done.
If we look at the last 15 years there have been a number of events that have had an impact on the perception of immigration, such as the global financial crisis, the EU's expansion into Eastern Europe and, most recently, the referendum on exiting the EU.
The report makes a number of compelling recommendations to address the public's negative perception of immigration. With inevitable changes due to Brexit we have an opportunity to develop an immigration system that will be viewed positively by the wider population.
Some of the recommendations that are most relevant to business immigration and employers are:
Scrap the current net migration target and replace it with a new framework of targets and controls based on evidence.
Publish an annual migration report on migration flows, the economic contribution from migration and the measures taken by the government to manage impacts and pressures.
Link immigration policy for work purposes to strategy for improving investment in domestic skills and training with the target of reducing dependency on migrant labor.
Assess whether over reliance on migrant labor in some low-skilled jobs is due to poor pay, terms and conditions, and what restrictions and controls are needed to prevent undercutting and exploitation.
Home Affairs Committee issues report: Building consensus around immigration policy